Episodes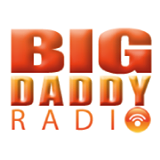 Sunday Jan 03, 2016
Sunday Jan 03, 2016
There have been some extremely memorable moments in 2015; some tragic, some positive and inspiring, and others that brought much needed change. Overall it was a standout year, so for our last show of 2015 and as the year was about to come to a close, we decided to look back discuss best the moments -- and our favorite -- in pop culture in 2015.  
Additionally #OnBigDaddysRadar this week was Bill Cosby's arraignment in Pennsylvania for criminal sex charges. He may have posted bond and left the police station a few hours after being booked, but there is a lot more facing Cosby once the hearing begins. If he's eventually convicted, he could face up to 10 years in prison. 
Lastly, as we've discussed multiple times on the show, we are all very much advocates for anti-bulling and anti-violence campaigns, so we were extremely pleased to see Twitter this week announce its new policy against abusive behavior and hateful conduct. We all know how prevalent bullying and "trolling" have become on social media, so it's fantastic to see the social network take a stand. Our only question is how does Twitter plan to monitor and enforce the new policy with so many millions of users interacting with each other across the globe?