Episodes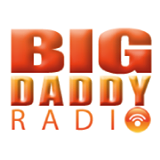 Tuesday Jan 12, 2016
Tuesday Jan 12, 2016
Sadly, this is the last episode that Amanda will be on the show as a regular panelist. We hope to have her on the show as a guest from time to time and whenever she is able. She will always be a big part of the Big Daddy Radio family and we wish her well, especially in her role as a new mom! 
Aside from that bitter-sweet news, there were many stories #OnBigDaddysRadar this week. We talk a lot about social media, so we couldn't help but weigh in on Twitter's announcement that is fundamentally changing the entire social network with the notion that they will soon move from 140 character limit to a character limit of 10,000. We don't know what that exactly means for the future of Twitter, but us along with many of its die-hard users have very strong opinions about it. 
Lastly, it is the new year after all, so as we welcome 2016, it would be crazy not to discuss the importance of New Year's Resolutions in our culture, what ours are (if any), why the majority of them never come to fruition, and how we can make them a part of our everyday lives as new habits.