Episodes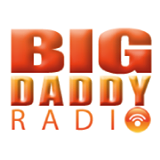 Saturday Nov 21, 2015
Saturday Nov 21, 2015
It has been a very sad and tough time in the past few weeks with the recent terrorist attacks in Paris, as well as in Beirut. The fight against ISIS has become that much more urgent for us as the world cried out in protest against these senseless and barbaric attacks on humanity. There also seems to be an even more heightened awareness of how people in the Western world treat and view Muslims. Many have criticized that Westerners have not shown the same kind of respect and attention to terrorist attacks like what happened in Beirut and other locations throughout the Middle East as people do when it terrorism strikes in the West. Is it that we are just so used to seeing terrorist attacks in the Middle East that it's not as impactful, or is it something deeper than that?
Also this week in much less important news, Charlie Sheen appeared on The Today Show to announce that he is HIV-positive. Many are not exactly sure why he decided to publicly announce this to the world, other than the fact that he was being blackmailed by a few seemingly "unsavory" individuals as he put it. Having a high-profile celebrity such as Sheen admit that he has HIV may perhaps change the stigma surrounding the horrible disease, but clearly has nowhere near the same impact as it did when Magic Johnson revealed his HIV-positive status to the world 24 years ago. 
Lastly, as we tend to talk a lot about Caitlyn Jenner on the show, we couldn't help but discuss Rose McGowan's harsh and cutting reaction to Jenner's comments while accepting a Glamor Award for "Woman of the Year." McGowan took her comments down from her social media channels, but that doesn't mean they didn't make an impact as well as let us know what she really thinks.