Episodes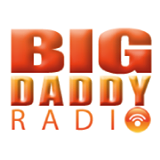 Friday Jun 05, 2015
Friday Jun 05, 2015
We had the pleasure this week of welcoming back onto the show one of the best and most devoted fitness experts we know, Raquel Cordero Perry, AKA The Fitness Stalker. We discussed a variety of topics related to health and fitness, including self-sabotage, as well as body image and how it is affected by the media and society. 
We also got reactions from all of the panelists about Caitlyn Jenner revealing herself for the first time on Monday in a stunning Vanity Fair photo spread. It's not far off to say that close to everyone around the world who has seen it, was shocked at how beautiful she looks. 
While there are many mixed feelings and opinions about Caitlyn, it seems the world has been more positive, encouraging and supportive. What Caitlyn has done by making this transition so public may not be clear or understood by everyone, but it is very a big step in the right direction to help society understand and treat transgender people with respect and love; just as any human being deserves.